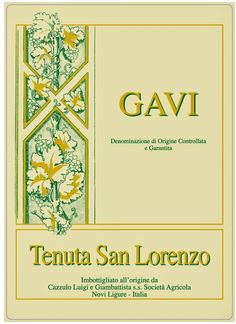 16 Ha holding in commune of Novi Ligure, 16 to 45 year old vines. 100% Cortese grown in calcareous soils with a high
percentage of limestone. Grapes are cooled at harvest to avoid oxidation and fermented in stainless steel. Aged and settled for 3 months
prior to bottling. Produced from 100% estate fruit. San Lorenzo Gavi sees no wood, its a more mineral and flinty wine with white peach fruit
and herbal notes of sage and thyme.