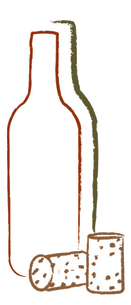 The grapes for this wine come from a 3 hectars vineyard, divided into the small parcels of Meycar and Xil, with more than 30 years old vines. The size of these vineyards allows for exceptional quality control. The soils are sandy loam and from granitic origin with a slightly acid phs, sometimes found in grapes saline nuances reminiscent because of the proximity of the sea.

All the vineyards were planted before 1990 in the pergola system, which is traditional in this area. The training system keeps the fruit high off the ground, maximizing the health of the grapes and reducing the need for fungicides.

The wine's fermentation is 100% in French oak barrels of 500 and 600 litres on lees and then aged in bottle.